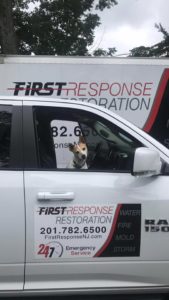 First Response is a restoration company that provides services for both residential and commercial properties. If your property has been affected by a water, fire, mold or sewage emergency and needs restoration and repairs done promptly and professionally, give the restoration experts at First Response Restoration a call today!
The First Response Restoration Difference
IICRC Certified
Talk to a live person 24/7
On our way in 30 minutes or less
We bill directly to insurance
FREE estimates
No out of pocket expenses
Locally owned and operated
100% satisfaction guarantee!
Commercial & residential
We accept ALL homeowners insurance
---
Trained & Certified
First Response Restoration's team of highly qualified and skilled technicians has over 10 years of experience in the restoration industry. Every one of our service technicians have been trained and certified by the Institute for Inspection, Cleaning, and Restoration Certification (IICRC). We have dedicated the time, energy, and resources to make sure that we are ready for every situation that comes our way – not just with the correct equipment, but with the training needed to do a thorough and complete job. Our commitment to our customers at First Response Restoration is to restore your property as quickly an effectively as possible. We apply scientifically proven methods and protocols to dry structures fast.
Call First Response Restoration to help with your water, fire, mold, flood or sewage emergency today:
201-782-6500