When You Are Faced With Fire Damage, You Don't Have To Go Through The Restoration Process Alone
The most frightening and heartbreaking event a homeowner can go through is a fire. It is likely that extensive damage has been done if a fire has broken out on the property or in your home. Fire can cause minor smoke damage at best, and can completely devour an entire structure at worst.
Nobody wants to experience the difficulties of a fire in their home or place of work. Even after the fire has been put out, there are still plenty of obstacles to overcome, including soot, smoke, debris, structural damage to the building, water from fire hoses and/or sprinklers, damaged property, destroyed belongings and inventory, and much more. You deserve a trustworthy, compassionate fire restoration company that will not only handle fire damage clean up and smoke damage restoration, but also be sympathetic to the difficult circumstance you are going through.
---
First Response Restoration Is The Nation's Premier Provider Of Fire Damage Restoration Services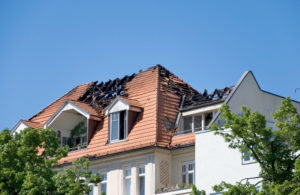 Our team of highly skilled fire damage cleanup experts has been assisting clients with their fire damage restoration needs for more than 10 years. We are aware that disasters may have devastating impacts on the people who are affected. We offer 24-hour, rapid, and trustworthy fire damage repair services because of this. We have the tools needed to restore any structure to its former glory, whether it is through fire damage repair, smoke and soot cleaning, content packaging and storage, or even total reconstruction. 
We at First Response Restoration take the utmost care while handling your concerns since we recognize that coping with a fire can be a particularly traumatic experience for those who are impacted. We make sure that our clients are well-cared for and that nothing is left to chance. We are dedicated to offering great customer service. and providing you with the support you need in order to get through such a difficult event. We also offer individualized care, making sure to always keep in touch with you as our services progress. 
We specialize in restoring properties that have suffered fire damage to their pre-fire state utilizing the most modern building methods and supplies. We have a great deal of knowledge and experience with properties that have suffered from fire damage, and we work hard to ensure that the fire damage restoration we provide you is all done to the highest standard. In addition, we provide full restoration services for all kinds of smoke- and debris-related property damage, as well as deodorizing methods for affected properties. 
Our fire restoration company can handle everything and restore your property to a safe inhabitable state, or even remodel it to make it better than before, despite the fact that this can be a worrisome and stressful period. To determine the extent of any damage and to examine the stability of the foundational buildings, our fire restoration specialists will first inspect your home. To ensure that you are completely informed, we will discuss our findings with you. Then, in order to guarantee that your house or place of business is stable and that all buildings are sound, we will work to restore the basic components of your property. Any structures that we determine to be unstable or hazardous will be eligible for our structural reconstruction services.
Our Fire Restoration Technicians will restore as many damaged items as possible to their pre-fire condition. This minimizes cost for the homeowners and can help ease the weight of anxiety the homeowner is feeling. We will even help you file a homeowner's insurance claim in order to make this difficult time as painless as possible.
Smoke Damage Restoration
Even a small fire can cause enough smoke to ruin a carpet and furniture, yellow the paint on your walls, and to create a terrible odor. Synthetic materials can become toxic when burned, as the common material undergoes a variety of complex chemical reactions when exposed to extreme heat. Furniture, flooring, carpet, and even some paints can contain these synthetic materials. In addition, soot must be removed from every surface in your home, including affected contents and furniture.
Our smoke damage restoration team will inspect and assess the smoke damage to your property, and will safely remove any unsafe structures or furniture. Our patience and attention to detail ensures that no structure is left uninspected or uncleaned. As a licensed, bonded, and insured Fire Restoration Contractor, we only make use of the most innovative equipment and ensure that our fire damage repair technicians have the latest advanced training.
The final step to completing smoke restoration is to remove the pungent smoke smell that can permeate porous materials such as carpet, drapes, clothing, and upholstery. The smell of smoke can penetrate almost any surface, even tile and hardwood, making it difficult to remove. Our trained technicians will work to remove odors from your home, using our high-tech thermal fogging and high-level ozone gas deodorization systems, restoring your property to pre-fire conditions.
We offer 24-hour emergency fire damage cleanup services with our top-notch professional, courteous, honest, and understanding staff to support our clients.
Fire & Smoke Restoration Services

Board Up

Storing and Cleaning Contents

Building Restoration

Odor Removal

Smoke Damage Restoration

Reconstruction

Structural Drying

Soot Cleanup

Handling of Insurance Claims
We at First Response Restoration are aware of how catastrophic fire and smoke damage can be to your home or place of business and how critical it is to act quickly. Our main goal is to deliver a hassle-free, nondisruptive, and efficient fire damage cleanup service. Our fire restoration company has the expertise and tools necessary to offer you prompt and dependable fire damage clean up services in your time of need. We take pride in servicing our local community and helping people who are affected by disasters return to their everyday life with the help of our fire damage clean up services. 
Our compassionate team is always here for you in the event of an emergency. Contact First Response Restoration right away for fire restoration: 1-888-681-1071