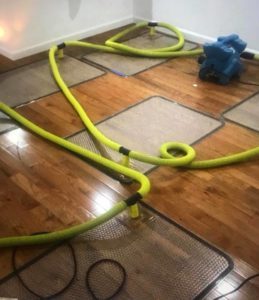 Many Wyckoff homeowners and business owners underestimate the harmful effects water damage may have on a home or business until it happens to them. It's one of the most damaging things that can happen to your most significant asset.
Water can inflict tremendous amounts of damage in a short period of time, and if left unchecked, the consequences could get more severe. You need to resolve the water issue promptly in order to avoid any potential health problems and extensive structural damage. Water removal must be performed and the area must be fully dried out by qualified and certified specialists who have the necessary skills and equipment to identify any concealed moisture. 
We can handle any leaky or damaged pipes, toilet or sink overflow, faulty washing machines, dishwashers, water heaters, or sewage backups, from removal to complete water damage repair. Our water damage experts specialize in residential and commercial water damage cleaning and restorations and are completely prepared to handle any water damage situation, no matter how big or little, 24 hours a day, seven days a week, day or night.
What Is Water Damage Restoration?
Water damage repair is an important service that is necessary when a property has been damaged by floods, frozen or burst pipes, Sewage Damage, storms, and other water hazards. First Response Restoration is a Wyckoff, NJ-based 24-hour emergency water damage restoration company. We specialize in water damage restoration, from initial assessments to complete repairs and restorations.
Our trained team of licensed professionals at First Response Restoration are water damage repair experts. Our highly skilled crew can swiftly and properly estimate damage from water, flooding, and other dangerous water events. Our staff is also skilled in identifying possible risks caused by water damage and implementing safe, effective measures to return your property to its pre-loss condition. 
When a client needs our water damage restoration services, we begin with an initial assessment. We will analyze the water damage and establish the scope of the damage before determining the most effective and efficient course of action. 
Following the first examination and evaluation, our trained and qualified water restoration technicians will begin the water removal and dehumidification process. This procedure involves extracting and removing any standing water, using the necessary equipment to eliminate any leftover moisture from the air in your home or workplace, and sanitizing the affected areas to guarantee a healthy living environment. This helps to keep mold and other potential pollutants at bay.
After the water has been removed, our professionals will begin the structural repair and restoration procedure. Our experienced professionals can properly assess and document the level of water damage produced with our advanced equipment, and restore any impacted structures and materials in a timely and effective way. 
Whatever the magnitude of the damage, our team at First Response Restoration will work hard to restore your property to its previous state in a safe and timely manner. Our highly trained and qualified professionals, combined with innovative equipment, guarantee that the water damage restoration procedure is handled to the best possible standard.
If you're looking for reputable water damage cleanup experts and the services they provide, look no further than First Response Restoration, We are a 24-hour emergency service that is prepared to tackle any water issue that you may encounter. Don't wait to contact us– we've got your back.
First Response Restoration Provides Comprehensive Water Damage Services To Wyckoff, NJ, and the Surrounding Areas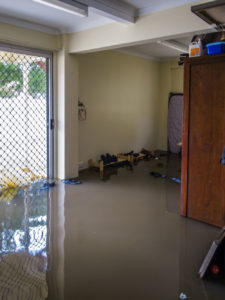 First Response Restoration will respond promptly to your property emergency to guarantee that every possible measure is taken to limit any damage. Our procedures for recovery in the early phases are critical for a successful water restoration process. Our primary goal is to expertly repair any damaged areas to their pre-loss condition.
We have all of the resources needed to tackle even the most complicated water restoration task, and we provide a 100% satisfaction guarantee. We offer an entire staff of highly experienced and certified water damage cleanup specialists, cutting-edge equipment, and the most recent drying methods. We can take care of all of your flood restoration and water damage repair requirements quickly and efficiently.
When You Have Flood Damage To Your Residential Or Commercial Property, Our Team is Available 24/7/365
First Response Restoration's trained flood damage professionals that service Wyckoff, NJ, and the surrounding area have the experience, training, and abilities to aid with any sort of water or flood damage. Regardless of the cause of the flooding, we will respond on-site within 30 minutes, day or night. We pay close attention to detail on every task and will not stop until the damage is repaired and your property is returned to its pre-loss state. We understand the need for quick water damage cleanup and water removal. Our expert water damage restoration services will ensure that all damage is repaired as if it never happened. We do this through the use of the appropriate equipment and ensuring that all expectations and standards are met on-site.
Basement Water Damage Restoration Services For Wyckoff, NJ
All basements are susceptible to flooding, and there may be various explanations for the water in your basement. This might be due to a burst or frozen pipe, a leaky waste line, a damaged washing machine supply hose, or a leaking water tank or water heater. The most common source of basement flooding is heavy rain or melting snowfall; Inadequate yard drainage and sewer backups are other major causes of a leaking foundation. Flooded basements can damage your personal items while also posing health and safety risks to you and your family.
We can clean up basement water damage promptly and thoroughly. Call us before the situation in your basement worsens.
First Response Restoration Can Handle Frozen & Burst Pipe Damage With Ease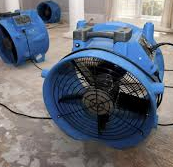 Winter brings with it a number of property maintenance issues that all New Jersey homeowners should be aware of. When the temperatures drop, major concerns such as damaged, frozen, and ruptured water pipes may arise. Frozen pipes are an issue for several reasons. Not only are they inconvenient, but they can also inflict significant damage to your property.
The inability to get flowing water is the most apparent risk of a frozen pipe. This might make it difficult to conduct ordinary duties like washing the dishes, taking a shower, or operating a company if you work in a commercial setting. The second issue that can occur when a pipe freezes is that the pipe explodes. When the water in the pipe freezes, pressure is formed between the closed faucet and the obstruction, which can build up to the point where the pipe explodes. Pipes installed in attics or basements are typically more susceptible to freezing since these pipes might not get as much heat as the rest of the property. When your basement isn't finished or used as a living space, they are often left poorly insulated, which can contribute to the risk of frozen and burst pipes.
If you have water damage from a broken or frozen pipe, whether it's in your home, business, attic, or basement, give us a call now and we'll be there in 30 minutes or less!
Sewage Damage Cleanup & Removal Services Provided To Wyckoff, NJ
Are You in need of sewage damage cleanup or removal services near Wyckoff, NJ? If there is an issue with your sewer system, it might cause serious complications. If sewage damage in Wyckoff, NJ, is not handled, it can create major structural damage that is more expensive to restore.
It is always recommended to hire an expert for sewage cleanup. First Response Restoration is capable of fully disinfecting and sanitizing impacted areas and ensuring that the affected area is free of potential health hazards from the contaminants and pathogens that are present in sewage. Sewage damage can have major health repercussions if left unaddressed. Sewage spills can cause considerable property damage if the wastewater leaks into your home or workplace. A timely expert response to sewage backups is critical in order to minimize cleanup costs and reduce the risk of contamination. The longer you hold off, the more damage will take place, necessitating a much greater cleanup effort. Sewage and wastewater cleanup and removal should only be handled by qualified professionals who have the proper tools and expertise to eliminate the risk of cross contamination and get the job done properly. Don't jeopardize your health and the health of your family, visitors, employees, or customers.
We Only Work With Certified Water Damage Repair Technicians
As a licensed water damage company, our team and water damage service professionals comply with all water damage repair rules and regulations, including state, federal, and IICRC guidelines. The Institute for Inspection, Cleaning, and Restoration Certification (IICRC) has trained and qualified all of our technicians. First Response Restoration is proud of the time, effort, and money we have invested in ensuring that we are prepared for any emergency water damage that may develop, with the required equipment and training to carry out a comprehensive and thorough job.
If you have water or flood damage in Wyckoff, NJ, call First Response Restoration at 201-782-6500 right away.
Don't Spend Another Minute With Water Damage, Sewage Damage, Or Frozen Or Burst Pipes. Contact First Response Restoration For Immediate Water Damage Restoration Services In Wyckoff, NJ
First Response Restoration offers an extensive range of water damage repair and sewage damage cleanup solutions to residential and commercial properties. Our professionals have years of expertise in the water restoration industry and are dedicated to providing high-quality water damage services and customer care.
We recognize that water damage is a significant issue that can lead to considerable property damage as well as interruption to local residents' lives, and we respond swiftly and properly to restore any damaged properties in Wyckoff, NJ, and the surrounding area. Our staff members are qualified to handle all areas of water damage, including water removal, water damage repair, and water damage cleanup.
Our highly qualified crew has years of combined water damage restoration experience. We recognize that water damage can be extremely stressful, so we work hard to respond quickly to any water-related emergencies. Our staff exclusively uses advanced technology and methods to guarantee that any damage to your property is eliminated.
In addition to water damage restoration, we also provide sewage damage cleanup. We are aware that sewage damage can be dangerous and create serious health hazards, so our staff adheres to specific guidelines to provide a safe and hygienic workplace. We evaluate each problem holistically and deliver the most current industry standard treatments. 
We are committed to providing our customers with a safe environment and high-quality services. Our approach to water damage repair is both thorough and efficient, allowing us to provide the most effective approach for your home. We are prepared to respond quickly and professionally to both emergency and non-emergency water damage situations.
The goal of our company is to return your property to its pre-damage condition in the shortest amount of time possible, and provide service around the clock so that we can do just that. 
When it comes to water damage repair services, our team of experts is dependable and trustworthy. Our commitment to excellence and customer service is unrivaled, and we make an effort to deliver great service at all times. So, if you need professional water restoration or sewage damage cleanup services, choose First Response Restoration.
More About Wyckoff, NJ
Wyckoff, NJ is a lovely suburban township in Bergen County. Wyckoff, with a population of roughly 16,000 people, has a small-town atmosphere while being close to the busy attractions of New York City.
Wyckoff, which was founded as an agricultural village, continues to preserve many of its beginnings, as seen by its historic downtown, the Wyckoff Reformed Church, and the Goffle Brook Park. In addition to these sites, the town includes a number of notable cafes, ice cream parlors, and stores. A major attraction is the Dutch-style Wyckoff Farmhouse Museum and Education Center, and there are many golf courses nearby. 
The Township of Wyckoff is recognized for its expansive open spaces, which provide numerous opportunities for enjoying the outdoors. Residents enjoy the 264 acres of outdoor leisure, which includes two community pools, various public parks, and even skiing and snowboarding facilities. 
Overall, Wyckoff is a wonderful area to live. Residents appreciate the ease of access to the metropolis while maintaining a rich cultural environment and small-town charm. Wyckoff is a terrific area for families, seniors, singles, and everyone in between, thanks to its stunning outdoor leisure, good school system, and historical vibe.
Places to visit in Wyckoff:
Map of Wyckoff, NJ