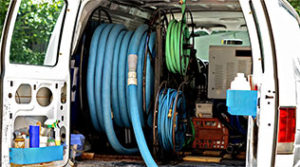 It is imperative to start the restoration process as fast as possible to limit the damaging effects of water intrusion. The First Response Restoration Team is ready to professionally handle your emergency. We are available right now! We understand that water loss can be an extremely traumatic experience for any homeowner.
We will inspect your home; check every crevice, corner, and surface for water intrusion. We will remove every last drop from your property to prevent permanent damage to your home in the future.
Lastly, we will systematically dry every area in your home or business that may have been affected so mold and other potentially harmful microbial contaminants can be safely prevented.
Trying to live in your home with damage from water can be next to impossible. Water can permeate into every surface and structure in your home, leading to damage that can be hazardous to your health, like the growth of toxic mold. Mold can cause your home to rot, creating structural damage and making your property uninhabitable. By the time that most home or business owners have detected water, the damage has already been done. Fortunately, our experts use the latest in water restoration equipment to thoroughly remove all of the water and to restore your property back to its pre-loss condition.
Emergency water removal is a complex and intricate process that requires the skills of an experienced and certified technician. Vacuuming up the water is simply not good enough. Proper water extraction and cleanup requires complete and thorough inspections, well thought out plans, and state of the art equipment. With over 10 years of experience, fast and excellent service, the restoration experts at First Response Restoration can reduce the stress of water or flooding by taking the steps needed to prevent further damage from happening to your home or property.
Water Extraction Devices
We are equipped with high powered water extraction devices, a large inventory of state of the art drying equipment, and the most experienced technicians. We make sure that every job is completed to the highest of professional standards.
Water Restoration Company
Every job that we do is supervised by an IICRC certified project manager or lead technician. Our professionally trained water cleanup and structural drying technicians work fast to determine the extent of the damage and contamination, stop and clean up all affected areas and liquids, and properly dry out your home and personal belongings using professional grade equipment.
First Response Restoration can be onsite within 30 minutes of your call. Our team responds promptly with the training and state of the art equipment that is needed to take care of your restoration problem and to help mitigate further damage to your home. All of our technicians are sensitive to what you are going through and will be in communication with you every step of the way so you can feel confident that you're in good, capable hands.
Call First Response Restoration to help today: 201-782-6500