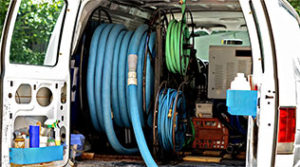 For more than ten years, First Response Restoration has provided water damage restoration services to Wyckoff, NJ, and the surrounding area. Our company has served many homeowners in the area and provided them with professional and superior water damage restoration services. Our industry-leading knowledge and skills have earned us a solid reputation for our outstanding work and attentive client care throughout our service area.
At First Response Restoration, we recognize how frustrating it can be to cope with a flooded basement or a leaky roof. We ensure that our customers receive both a prompt response to their call and a thorough and efficient water restoration solution because of this. Our team of skilled experts is on call around-the-clock to make sure that all repair needs are met swiftly and effectively. You will always be directed to a live person, no more dealing with automated answering services when you are in need of emergency assistance.
The amount of care and attention we give to each project is what distinguishes us from other restoration businesses. To guarantee that the task is done correctly the first time, we follow a multi-step approach. We thoroughly examine every location that has suffered water damage to determine the precise requirements of the task. To ensure there are no surprises, we take the time to fully explain the procedure to our clients. The area is then restored to its former state using a variety of our water damage services that have been custom-tailored to properly suit your needs.
At First Response Restoration, we are proud of the way we care for our clients. We recognize how crucial it is for our customers to be informed, comfortable, and treated respectfully. Time is of the essence when it comes to water damage restoration, so our staff is always available to address any questions or concerns you may have. 
First Response Restoration is happy to assist anyone searching for a complete water damage solution in our service area. We stand out from the competition because we are dedicated to giving all of our clients outstanding service and superior results. To learn more or to start working on your water restoration project, contact us right now.
If You Have Water Damage – Get In Touch With First Response Restoration Right Away
To minimize the negative impacts of water intrusion, it is essential to begin the water restoration process as soon as possible. The First Response Restoration Team is prepared to address your situation in a professional and timely manner. We are always available when you need help with water damage cleanup, and offer 24/7 emergency services. We are aware that experiencing water damage may be quite stressful for any household, but we are here to assist you and make the water damage repair process as stress-free as possible.
We will examine your home from top to bottom, looking for signs of water penetration in every nook and cranny. To avoid further damage to your home, we will perform thorough water removal services.
In order to safely avoid mold and other possibly hazardous microbial contaminants, we will next meticulously dry every part of your home or business that may have been impacted by water damage.
Living in a home that has suffered water damage may be quite difficult. Every surface and structure in the home is susceptible to water damage, which can result in the formation of harmful mold and other health risks. Mold may cause structural damage to your home and make it uninhabitable by causing it to deteriorate. Most home or business owners discover water before it does any harm, but this is not always the case. Fortunately, our water damage repair professionals carefully perform water removal using the latest and greatest water restoration tools, returning your home to its pre-loss state.
Emergency water removal is a difficult and complex process that calls for the expertise of a trained water damage cleanup expert. Simply put, vacuuming up the water is insufficient. Complete and thorough inspections, well-thought-out strategies, and innovative equipment are necessary for effective water removal and water damage cleanup. First Response Restoration's water restoration specialists can lessen the stress of water damage or flooding by taking the necessary action to prevent more damage from occurring to your home or property. We are proud to say that our water damage repair specialists have more than 10 years of expertise and provide quick and excellent water damage service.
We Use Only The Best Water Removal Tools & Equipment
We have highly skilled water restoration professionals, a sizable selection of advanced drying equipment, and high-powered water extraction tools. Every task is finished to the greatest professional standards thanks to our attention to detail.
First Response Restoration Is The Leading Provider Of Water Damage Restoration Services In Our Service Area
An IICRC certified project manager or lead technician oversees each task we complete. Our team of expertly skilled water damage cleanup and structural drying professionals work quickly to assess the level of contamination and damage, address the source of the water, cleanup any affected areas and surfaces, perform water removal, and dry up your home and personal possessions using high-quality equipment.
After receiving your call, First Response Restoration can be on site within 30 minutes. Our crew responds quickly with the knowledge and modern equipment required to handle your water restoration situation and help prevent future damage to your home. You can be certain that you're in capable hands since everyone of our professionals is aware of what you're going through and will communicate with you each step of the process. We are aware of the emotional distress that can come from seeing your home or business suffer from water damage, so our team is always kind, courteous, and helpful. We always work hard to make the process as stress-free as possible, and eliminate the disruption you may feel from the water damage that has affected your home.
First Response Restoration can assist you right now. If you need water damage restoration services, give us a call – 201-782-6500.
Call First Response Restoration to help today: 201-782-6500